Information about Brandenburg
The densely forested state of Brandenburg is situated in the very north east of the country. The landscape is mostly lowland with a maximum elevation of 200 meters above sea level. Brandenburg is very rich in lakes. A total surface of 1.2 million hectares is nature protection area.
Brandenburg surrounds Berlin to form the ''capital region'' of Germany, providing close proximity and easy access to the capital's cultural offerings, leading industry clusters, and decision makers at the federal level.
With major north-south and east-west trade routes meeting here, too, Brandenburg is also the crossroads of the new Europe and a gateway to Eastern Europe's expanding markets. To take advantage of this ideal location, the region has developed an ultra-modern logistics infrastructure.
But things aren't just moving through Brandenburg. The region is quickly becoming a major aerospace cluster, with over 70 industry companies represented here. Renewable energies, boosted especially by wind power equipment manufacturers, have also become an important industry in Brandenburg. Moreover, the town of Babelsberg has once again become a filmmaking center and plays host to an increasing number of foreign filmmakers taking advantage of its state-of-the-art facilities and staffing opportunities. Such excellent conditions and enticing business development programs have helped attract over 280 foreign companies.
The region's numerous universities, polytechnic universities, and R&D centers produce a highly trained and specialized workforce. Countless lakes, gardens, and castles - including Potsdam's Sanssouci, a UNESCO World Heritage site - also offer excellent leisure-time opportunities for both visitors and residents.
Business Related Sites in Brandenburg
Foreign entrepreneurs will find many state level institutions that offer helpful support for business operations.
The State of Brandenburg
The official website of the State of Brandenburg is a first source of information on local matters.
Brandenburg Business Guide
The map-based website provides georeferenced locational factors in Brandenburg – such as the suitable commercial property for your company. The site combines editorial content with data of companies, ministries, chambers, associations, and business development boards from the German Capital Region.
https://www.brandenburg-business-guide.de
Brandenburg Invest (WFBB)
Brandenburg Invest (WFBB) is the main contact point for all issues relating to business settlements, innovative medium-sized companies and technology-oriented start-up firms.
Service Brandenburg (German only)
The Administration Guide provides enterprises and citizens with information and online access to central public services of the federal state of Brandenburg.

Brandenburg Tourism
Online travel guide of the Tourismus-Marketing Brandenburg GmbH (TMB).
http://www.brandenburg-tourism.com
Point of Single Contact in Brandenburg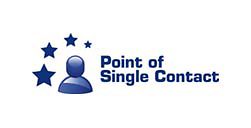 Picture shows Points of Single Contact
© BMWi
Service businesses from EU Member States seeking for support with the German administrative procedures may address the local Points of Single Contact. These state run one-stop-shops will guide them through the necessary paper work.
The Point of Single Contact of the State of Brandenburg supports service enterprises in accordance with Art. 6 of the European Services Directive. The Point of Single Contact guides companies through the relevant administrative procedures and responds to inquiries.
The service of the Points of Single Contact is optional. Entrepreneurs may always contact the relevant authorities directly, if they prefer. Moreover, there are many institutions at the state level that may be addressed for further support.