Information about Schleswig-Holstein
The northernmost Federal State of Germany is located at the crossroads between Scandinavia, Northern Europe, and the North and Baltic seas, Schleswig-Holstein (SH) cannot help but be closely tied - culturally and economically - to the sea.
The traditional fishing industry is joined by those of shipbuilding and maritime commerce whose 1,500 companies handle over 50 million tons of goods every year. With over 41,000 ships passing through it annually, the Kiel Canal is the world's most-used man-made waterway. The city of Lübeck is famous for its marzipan, but it is also Germany's largest Baltic Sea port and most important trade connection to Scandinavian and Baltic countries.
Growing industries include nutrition science, nanotechnology, IT, and machine building, as well as chemicals, aeronautics, and traffic engineering. The renewable energies sector - with its 2,700 wind-energy facilities - is undergoing rapid growth. Moreover, SH is particularly strong when it comes to the health care and medical technology industries. These companies  join numerous universities and research centers in forming the backbone of a world-renowned R&D network. 
SH's romantic coastal towns, natural beauty, and Kieler Woche - Europe's largest summer festival - draw millions of tourist every year, too.
Business Related Sites in Schleswig-Holstein
Foreign entrepreneurs will find many state level institutions that offer helpful support for business operations.
The State of Schleswig-Holstein
The official website of the State of Schleswig-Holstein is a first source of information on local matters.
http://www.schleswig-holstein.de
Business Portal of the State of Schleswig-Holstein
Information on the economy in Schleswig-Holstein provided by the state government.
http://www.schleswig-holstein.de/Wirtschaft/EN/Business_node.html
Business Development and Technology Transfer Corporation of Schleswig-Holstein
The Business Development and Technology Transfer Corporation (WTSH) is a competent partner for all questions concerning the promotion of business and technology in Schleswig-Holstein. This ''One Stop Agency'' supports all enterprises engaged in, or wanting to find or expand business and innovation activities in Schleswig-Holstein.
Investment Bank of Schleswig-Holstein (IB)
The Investitionsbank Schleswig-Holstein (IB) is the state's main development bank. The people, businesses and municipalities of the state of Schleswig-Holstein move this state forward with their ideas and projects, and it is their ideas and projects that we support.
Chambers of Industry and Commerce Schleswig Holstein
Joint Website of Chambers of Industry and Commerce in the state of Schleswig-Holstein.
http://www.ihk-schleswig-holstein.de
Schleswig Holstein - A Holiday from Sea to Sea
Online travel guide of the Schleswig-Holstein Tourism Agency (TASH).
Point of Single Contact in Schleswig-Holstein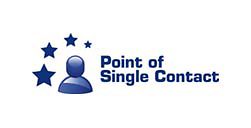 Picture shows Points of Single Contact
© BMWi
Service businesses from EU Member States seeking for support with the German administrative procedures may address the local Points of Single Contact. These state run one-stop-shops will guide them through the necessary paper work.
The Point of Single Contact of the state of Schleswig-Holstein assists you with all questions related to the service activities supported by the EU Services Directive. All procedures and formalities necessary to offer services can be processed directly through the Point of Single Contact.
The service of the Points of Single Contact is optional. Entrepreneurs may always contact the relevant authorities directly, if they prefer. Moreover, there are many institutions at the state level that may be addressed for further support.